Doxycycline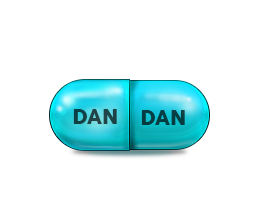 Doxycyline is an antibiotic used to treat different kinds of bacterial infections.
Active Ingredient: doxycycline
Availability: In Stock (59 packages)
Free standard Airmail shipping for all packages with price starting from
$200.00
Doxycycline, 200mg
| Package | Per Pill | Per Pack | Order |
| --- | --- | --- | --- |
Doxycycline, 100mg
| Package | Per Pill | Per Pack | Order |
| --- | --- | --- | --- |
Doxycycline (Doxycycline)
General information
Doxycyline is derived antibiotic from tetracycline group. It is used to treat different kinds of bacterial infections such as gonorrhea, chlamydiosis, infections of urinary tract, acne, periodontitis (gum disease), blemishes, and bumps. It works by stopping the growth of bacteria.
Directions
It is recommended to take the medicine with a full glass of water after meal. Your dosage should be divided in two and be taken in 12 hours. The usual recommended adult dose of doxycycline is 200 mg for the first dose followed by 100 mg once daily at the same time each day, with or after a meal. Do not exceed your dosage.
Precautions
Do not stay under UV radiation too long during your treatment and 4-5 days after it. If you are going to have a long term treatment with Doxycycline a regular monitoring of peripheral blood cell content, liver function tests and determination of nitrogen and urea in serum is needed.
Contraindications
Do not take the medicine is you have allergy to it or to any tetracycline antibiotics, if you are pregnant or breastfeeding, if you have leucopenia, porphyria, severe liver failure, myasthenia gravis. Also children under 9 y.o. are contraindicated to use Doxycycline.
Possible side effect
Headache, dizziness, severe pain in upper stomach, blurred vision, fever, chills, body aches, red skin rash, pale or yellowed skin, dark colored urine, loss of appetite, easy bruising or bleeding are common side effects. Discuss with your doctor if you experience one of them. A very serious allergic reaction to this drug is rare. This is not a complete list of possible side effects. If you notice other effects not listed above, contact your doctor or pharmacist.
Drug interaction
Doxycycline can't be used with aluminum, magnesium, calcium based antacids, minerals, warfarin, phenytoin (Dilantin), carbamazepine (Tegretol), and barbiturates.
Missed dose
Take the missed dose as soon as possible. If it is almost time of the next intake just skip it and go back to your schedule.
Overdose
If you think you have overdosed the medicine seek emergency medical help at once. The overdose symptoms are persistent nausea, vomiting, and diarrhea.
Storage
Store the medicine at room temperature between 59-77 degrees F (15-25 degrees C) away from light and moisture, kids and pets. Do not use after expiration term.
Note
The information presented at the site has a general character. Note please this information cannot be used for self-treatment and self diagnosis. You should consult with your doctor or health care adviser regarding any specific instructions of your condition. The information is reliable, but we concede it could contain mistakes. We are not responsible for any direct, indirect, special or other damage caused by use of this information on the site and also for consequences of self-treatment.
Packaging info
Your order will be packed safely and secure and dispatched within 24 hours.
This is how your parcel will look like, the images are photographs of real shipments.
It has the size of a normal protected envelope and it does not disclose its contents.